Explorer's Pass Okanagan Valley. What are you waiting for?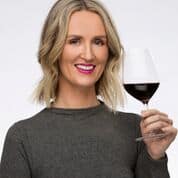 By Laura Milne- Laura Milnes is an Okanagan based WSET certified wine writer and consultant. You can find Laura hosting wine related pop up events, and consulting with wineries throughout British Columbia with a focus on education and training. To learn more about her work, check out her Instagram page @silkandcoupe
We had an incredible time trying out the new BC Wine Country Explorer's Pass for the first time. Our day was structured to start in Kelowna, making our way south with each additional stop, ending in Kaleden.
The fun part about the pass was that each winery had a different experience on offer, making each stop a fun surprise. Some tasting rooms had great discount rates for by the case purchases, others poured wines exclusively for us we would not have had access to if not for presenting our pass. Some of the wines were back vintages that are almost never opened – it was a real treat to have the opportunity to taste these wines.
We felt like total VIP's, treated to flights of wine in private rooms typically reserved for important trade and media.  The staff were incredibly knowledgeable, sharing in-depth information on the winery's history and background – information not typically shared in an average tasting room.
I'd highly recommend giving the Explorer's Pass a try to get a memorable, behind the scenes experience.