Say Hello to Your New Favourite Wine Region the Similkameen Valley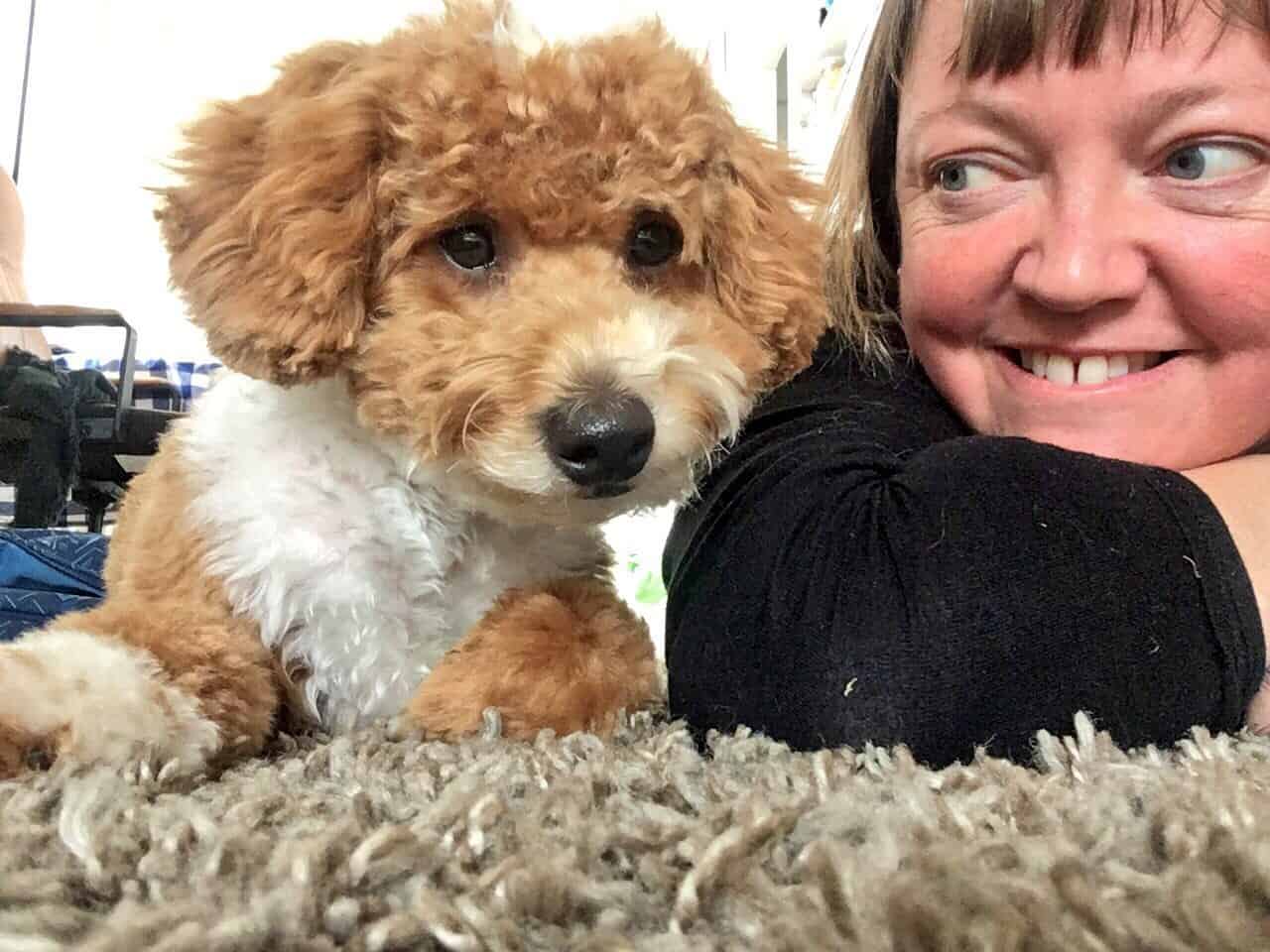 By Nikki Bayley –  a freelance writer for titles including The Guardian, Which?, and Canada's 100 Best. You can read Nikki's seasonal BC Wine 101 column in BC Living, and follow her on Instagram @NikkiBayley, where she posts way too many photos of her cute puppy, Teddy.
If you like to take the scenic route to the Okanagan, you're likely familiar with the Crowsnest Highway which winds its way from Hope through the Fraser Valley, past the curves of the Similkameen River through the Kootenay Skyway before following the Elk River into Alberta. I'd always passed through the Similkameen en route to the soft sloping hills and placid lakes of the Okanagan… Until last year when I fell in love with a red cedar wood house just outside Keremeos which I bought in February.  Now these dramatic peaks and swift-moving rivers of this region form my back yard, so what better way to uncover the secrets of my new 'hood than with a BC Wine Country Explorer's Pass?
Brand new this year, the pass is a thrifty way to make the most of your time in BC Wine Country by way of a handy app which you buy and download. It delivers 30 pre-paid tastings and deals such as free charcuterie plates and discounts on wine purchases which you redeem at your chosen winery by checking in on the app. I've always said that you can pick a Similkameen wine out of any line up thanks to their distinctive mineral-y taste, something complex like a wet stone, but thoroughly delicious – now's the chance to refine my ability to know more about the taste and terroir of this mostly undiscovered region.
I started my tour by visiting two familiar friends: Clos du Soleil where a pass entitles you to a free tour and tasting (my tip: get two of everything you like here as one Fumé Blanc, or Célestiale is definitely not enough), and Orofino. I love the latter's Cab Franc Pozza Vineyard rosé, a dry savoury super-easy sipper that comes in magnums (and proves that when it comes to showing up a BBQ with wine, size really does matter!) I asked co-owner Virginia what makes Similkameen wines taste so unique, "It's the mineral content in the soil," she says. "For instance, our Riesling is awesome thanks to calcium carbonate and the high acid that comes from the coolness of the nights." Definitely something I'm coming to appreciate after the hot, dry days here on the cusp on the northern tip of the Sonoran Desert.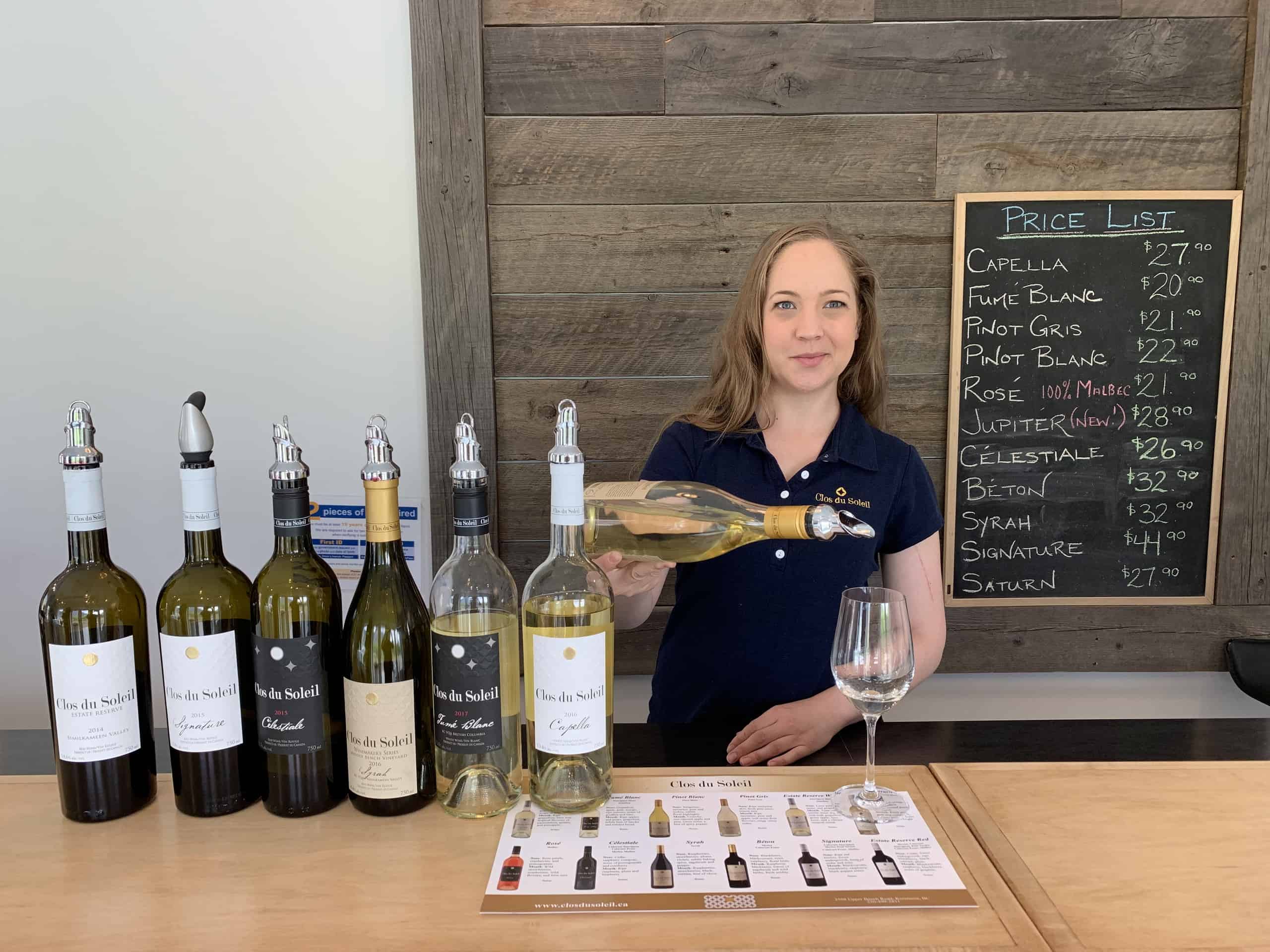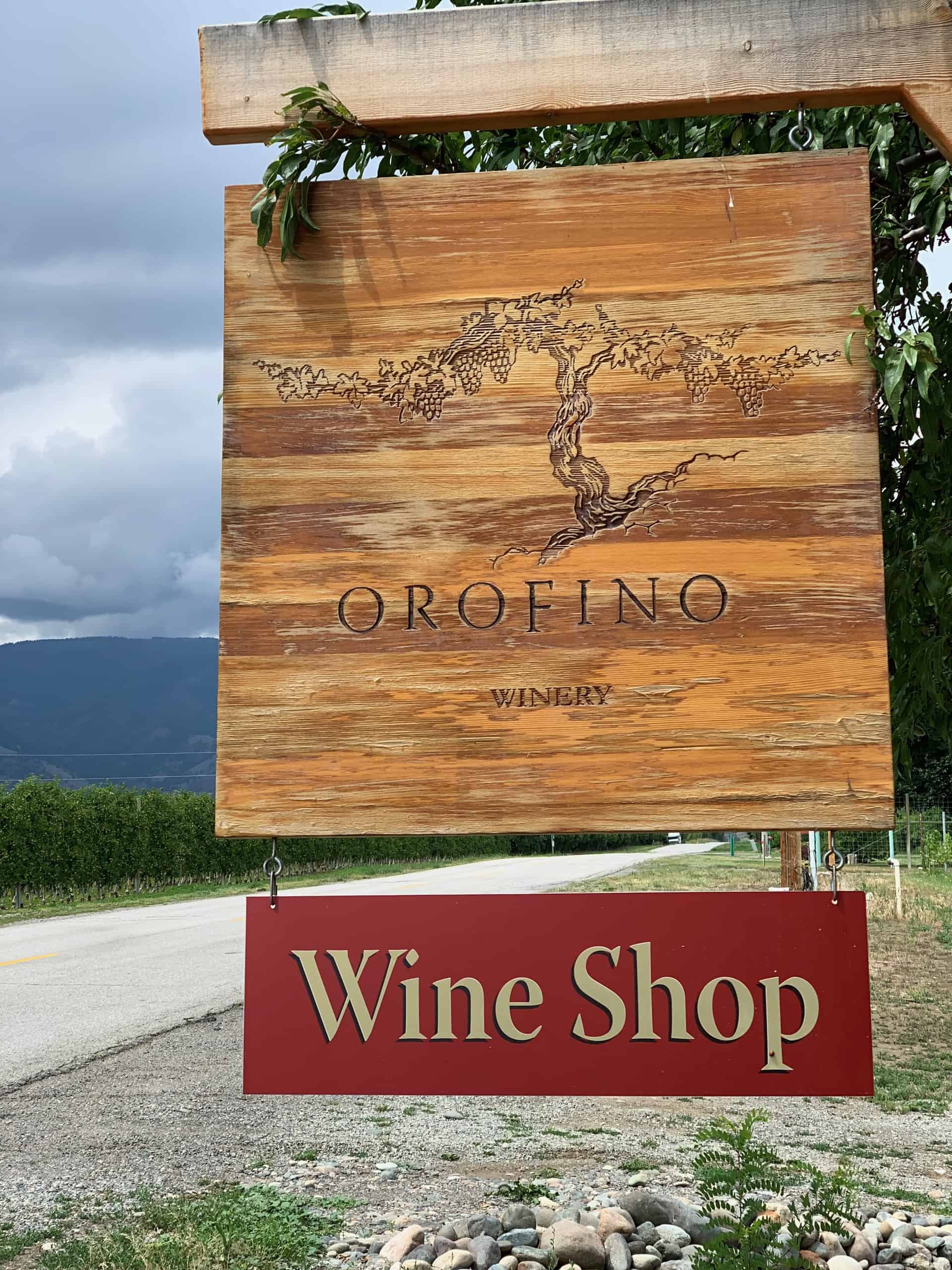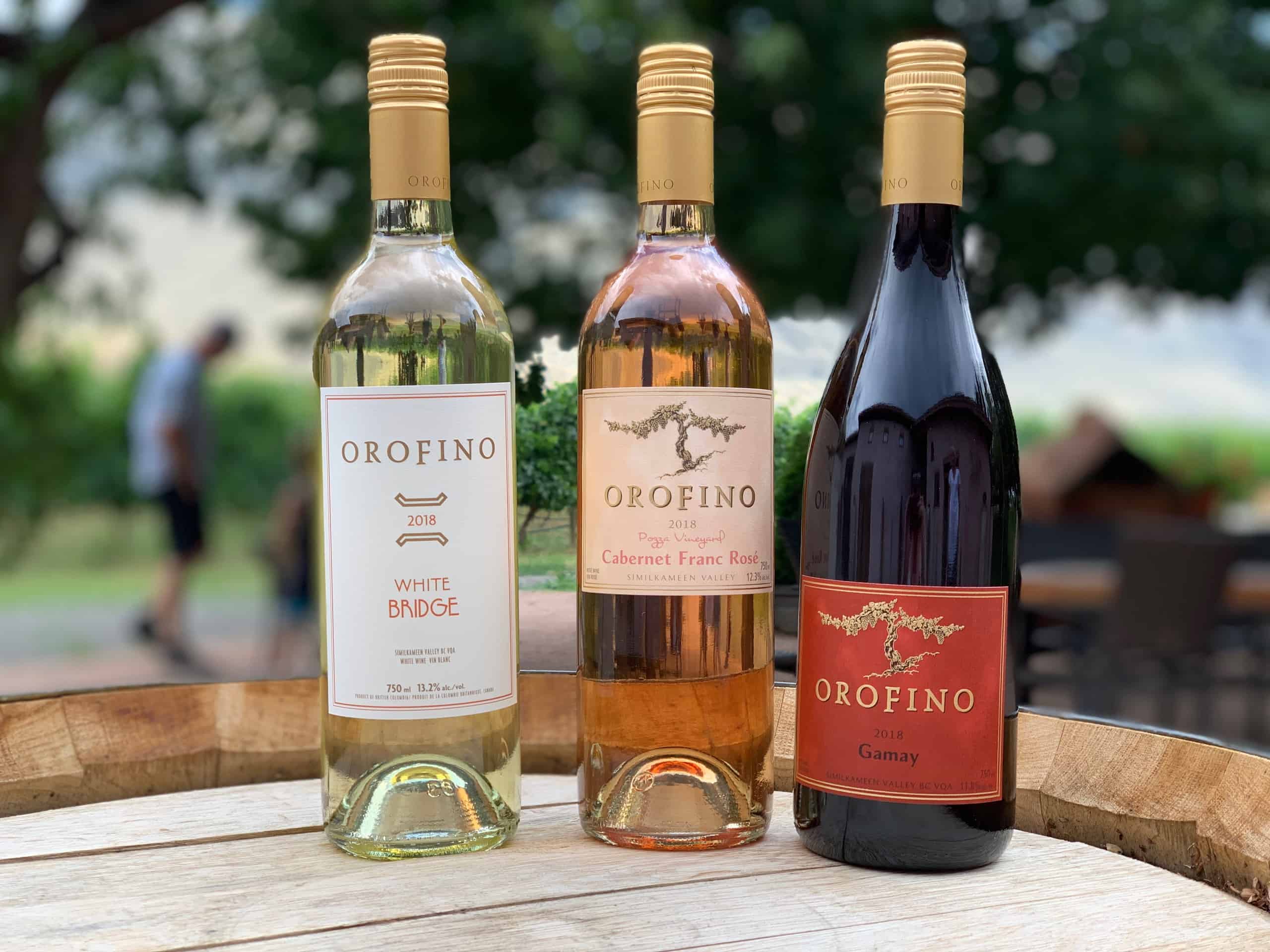 A quick pit-stop at my favourite fruit stand (Keremeos is known as the fruit stand capital of Canada and more organic fruits and veggies are grown here than anywhere else in the country), Sanderson's which also has a terrific Indian restaurant and sells the best veg samosas I've ever tried. Car packed with cherries, it's on to the next winery, Eau Vivre Winery & Vineyards, newly owned by Sukh & Neetu Bajwa who took over in 2017. "We had no experience at all," laughed Neetu, "It was my husband's dream, I guess after a glass… or maybe a bottle of wine, I finally said yes." Enthusiastic about their new life in the Similkameen with its friendly neighbours, delicious orchards and vineyards, I loved their new Cinq Blanc, a dangerously drinkable silky blend of five white grapes, and their fresh strawberry-ish Pinot Noir rosé.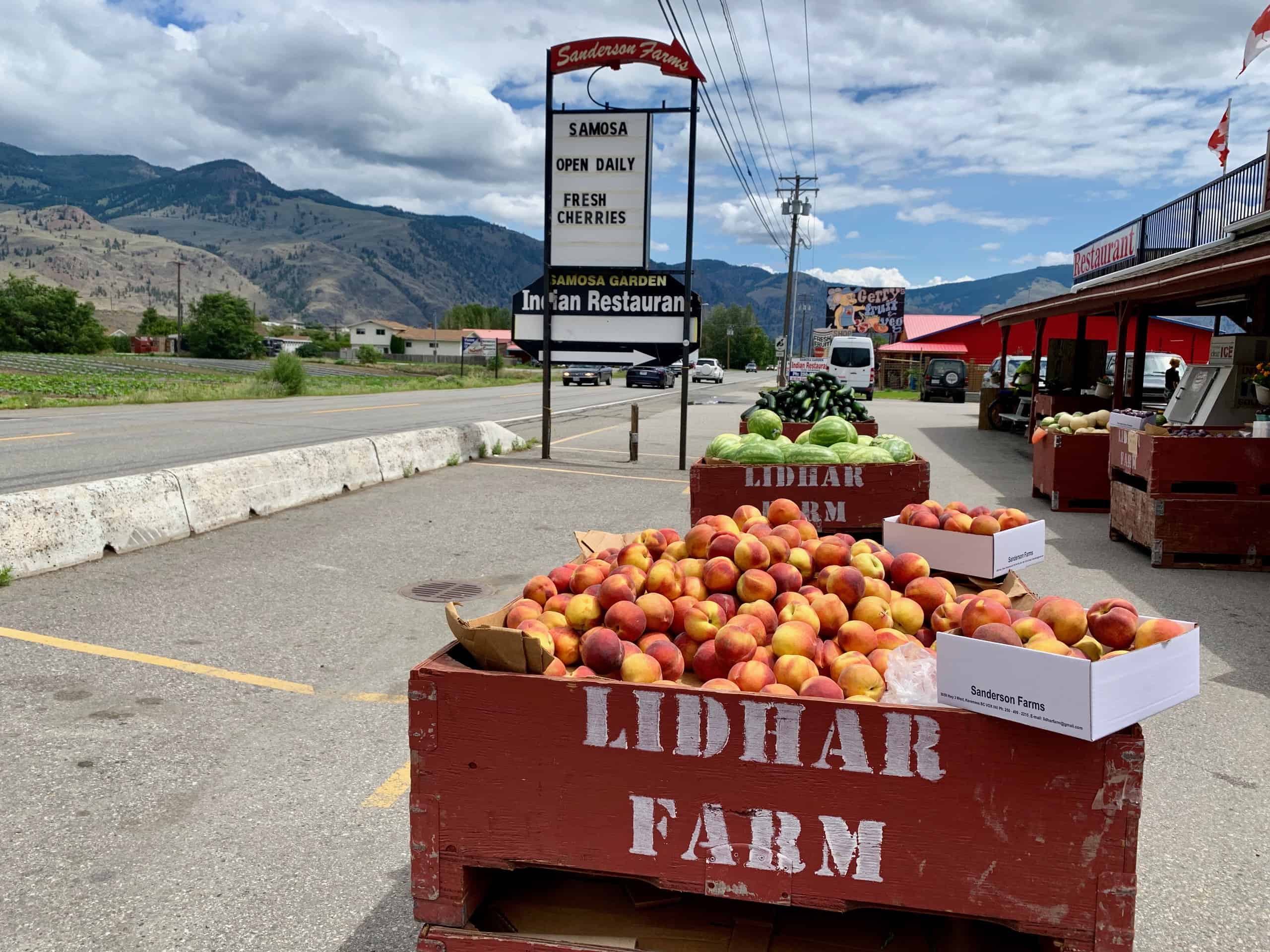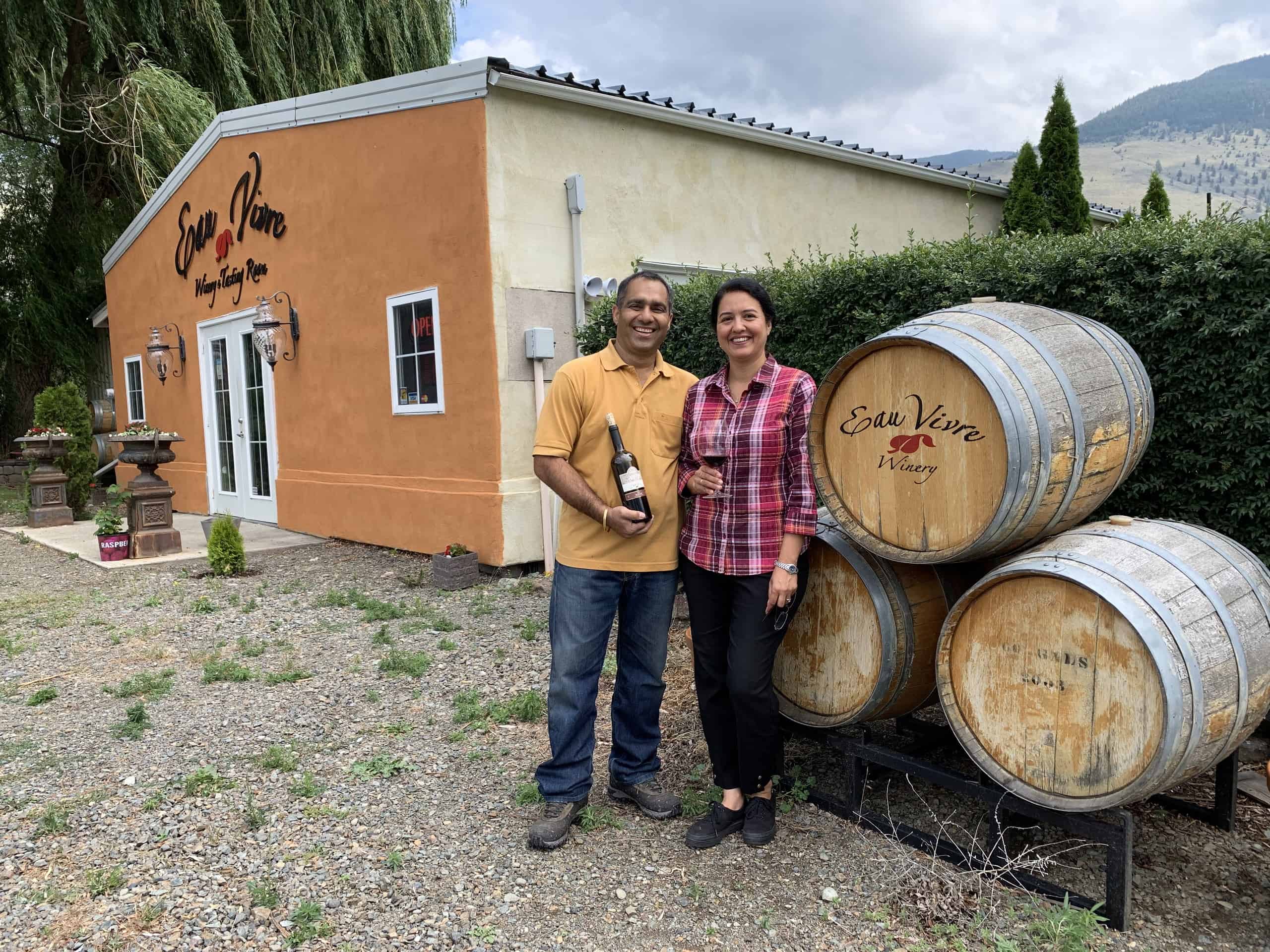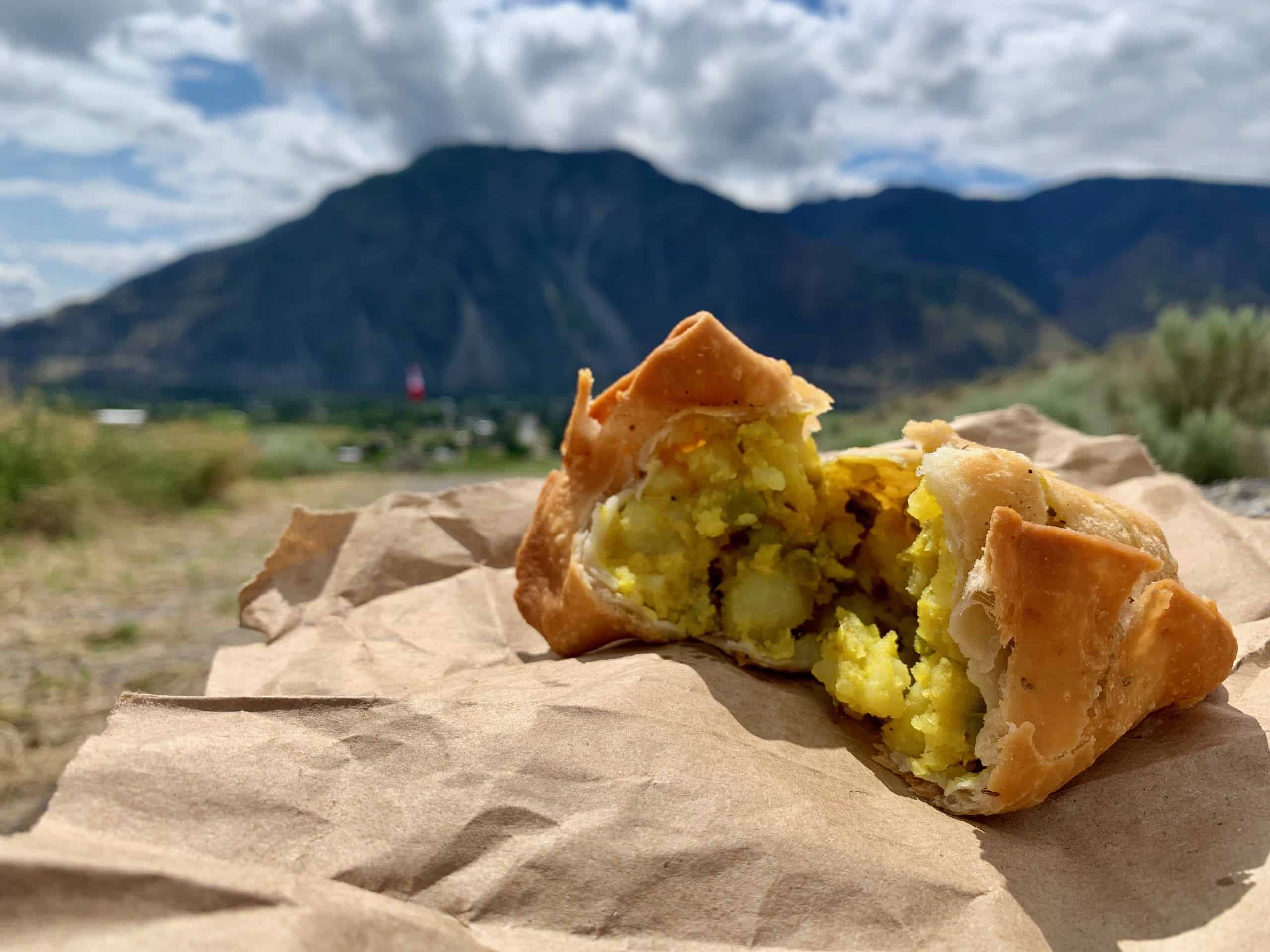 Finally, I pop by Hugging Tree, a 100% family owned-and-operated winery that produces wine only from estate-grown grapes, with a focus on Bordeaux varieties. "There's something potent in the grapes here," grins ex-pro-snowboarder-turned-winemaker Bradley Makepeace as he poured me their current line-up. "They struggle for nutrients in this rocky soil which delivers bold expressions of flavour into our wines." Sustainably farmed with an organic mindset I loved their bright crisp Viognier, and Moonchild Merlot packed with plum, vanilla and lush black cherry notes. Maybe open a bottle on the patio and enjoy overlooking the orchards and that stunning mountain view, or just keep exploring… a little further down the road is the heavenly Syrah of Vanessa Vineyards, or the bright crushable Chardonnay of Liber Farm and Winery. Maybe pop by Emmy's Bakeshop in Keremeos for their specialty flavoured shortbread (the lavender is to die for!) or hike through the aromatic sagebrush high above the river to see the Keremeos Columns, formed thousands of years ago from cooled lava to form basalt columns standing an impressive 30 metres high. Or maybe find somewhere gorgeous to live, and like me, decide you want to stay forever…