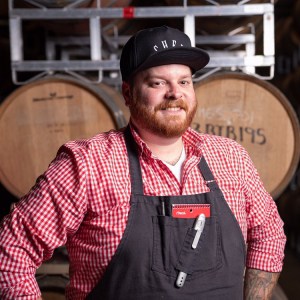 Executive Chef Alexander Keith Campbell, also known as AK, is the new creative force behind the small plate program at TIME Winery.
Chef AK also oversees the catering and events menu at Evolve Cellars, after joining ENCORE from an extensive background in hotels, resorts, and wineries. Chef AK previously led kitchen teams at Vintage Hospitality, Naramata Inn and Spa, Truffle Pigs Bistro & Lodge, and Heather Mountain Lodge Resort.
Chef AK believes in the importance of simplicity in his use of ingredients and working with the seasons to make his dishes truly shine.