"SEARCH NEAR NOT FAR" & "LOOK WHO'S POURING MORE BC" CAMPAIGN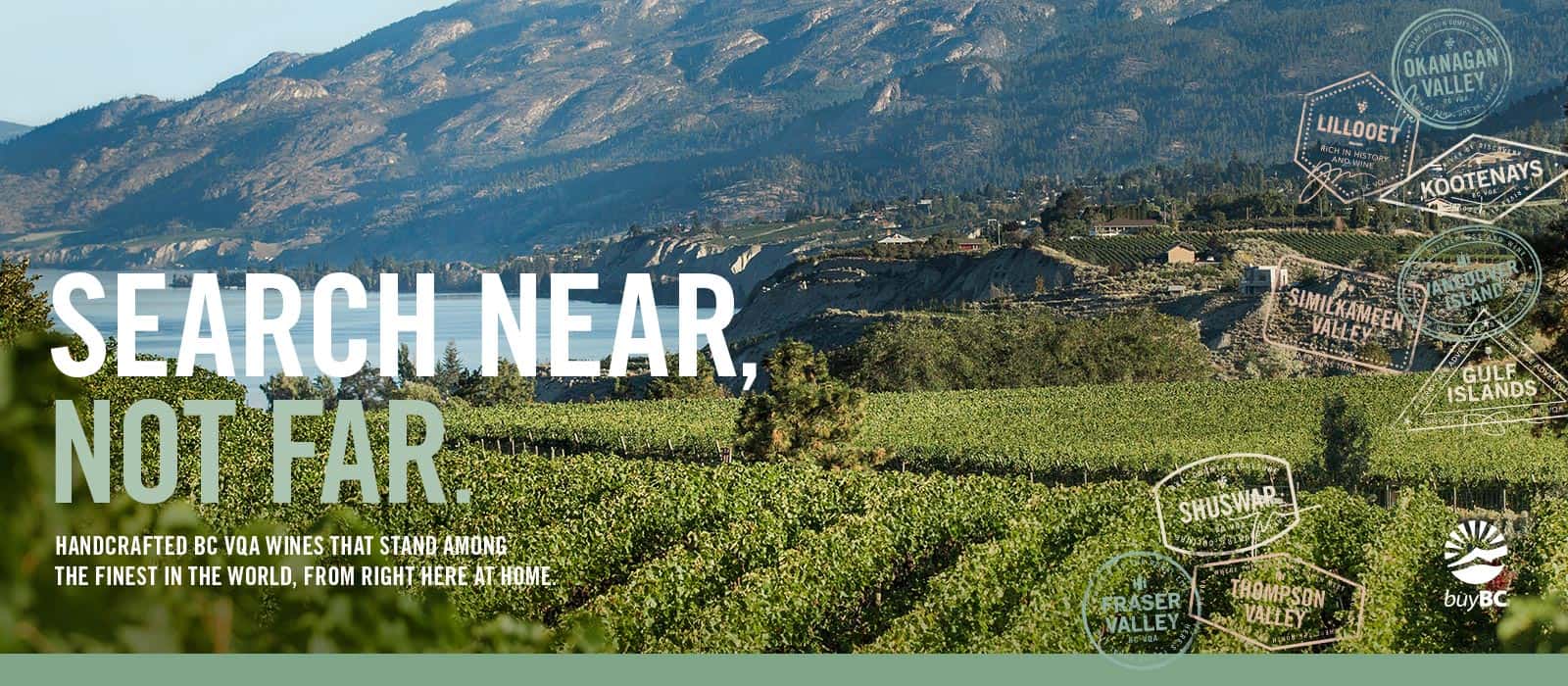 Suggested Tweets:
BRITISH COLUMBIA – Today the BC Wine Institute is pleased to launch its "Search Near Not Far" campaign, inviting consumers to explore and learn about the character within British Columbia's nine wine growing regions including: Okanagan Valley; Similkameen Valley; Fraser Valley; Vancouver Island; Gulf Islands; Thompson Valley; Kootenays; Lillooet; and the Shuswap.
The Wines of British Columbia is a breath-taking reflection of our province, people, and environment. BC winemakers strive to showcase the essence of terroir in their wines, offering something world-class that can only be achieved from the unique climate and diverse soils of where the grapes are grown.
"Positive momentum continues for our industry as new Geographical Indications (GIs) and Sub-Geographical Indications (Sub-GIs) are being recognized," explains Miles Prodan, President & CEO of the BC Wine Institute. "Working together with BC restaurants, retailers and government, this campaign is aimed to educate and promote the differences between BC's wine regions and encourage consumers to discover their local premium wines."
"Search Near Not Far" promotional materials will be seen in local BC wineries, premium liquor retailers, BC Liquor Stores, and all BC VQA Wine stores located in Save-On-Foods stores. "Our story continues to be about supporting local wherever possible, and our stores are proud to have the largest selection of BC VQA Wine in Canada," says Darrell Jones, President of Save-On-Foods. "Our goal is to educate and to help our customers explore the Wines of British Columbia, and we're very proud of that."
A digital and broadcast campaign will offer consumers the opportunity to win weekly prizes through the "Search Near Not Far" Search and Savour contest, culminating in a grand prize of the ultimate BC wine touring experience for two.
To enter, visit WineBC.com/SearchandSavour and follow us on Instagram @WineBCdotcom to win weekly prizes.
In addition, the BC Wine Institute encourages BC restaurants and BC VQA Wine retailers to join its "Look Who's Pouring More BC" campaign and receive a free marketing tool kit and paid digital marketing and social media promotions. BC restaurants and retailers can visit the following LINK to learn more on how to participate.
Last year, BC VQA Wine sales reached an all-time high of 19.25 per cent of wine market share in BC (litres). "Our goal is to build on the growing demand for local 100 per cent BC Wine  and to foster direct partnerships with BC restaurants and retailers to ensure consumers who are looking to Buy BC, are able to, in as many locations as possible." notes Prodan.
"The popularity of BC wine continues to grow due to their quality, diversity, and the growing partnership between grapegrowers, winemakers, retail leaders and governments," says BC Agriculture Minister Lana Popham. "As more areas of BC are officially recognized for their premium wines, and more restaurants and stores feature and serve them, the search for a BC VQA Wine is indeed near, with the results worth sharing with friends and loved ones!"
This project is supported by the BC Government's Buy BC Partnership Program; delivered by the Investment Agriculture Foundation of BC with funding from the Government of British Columbia.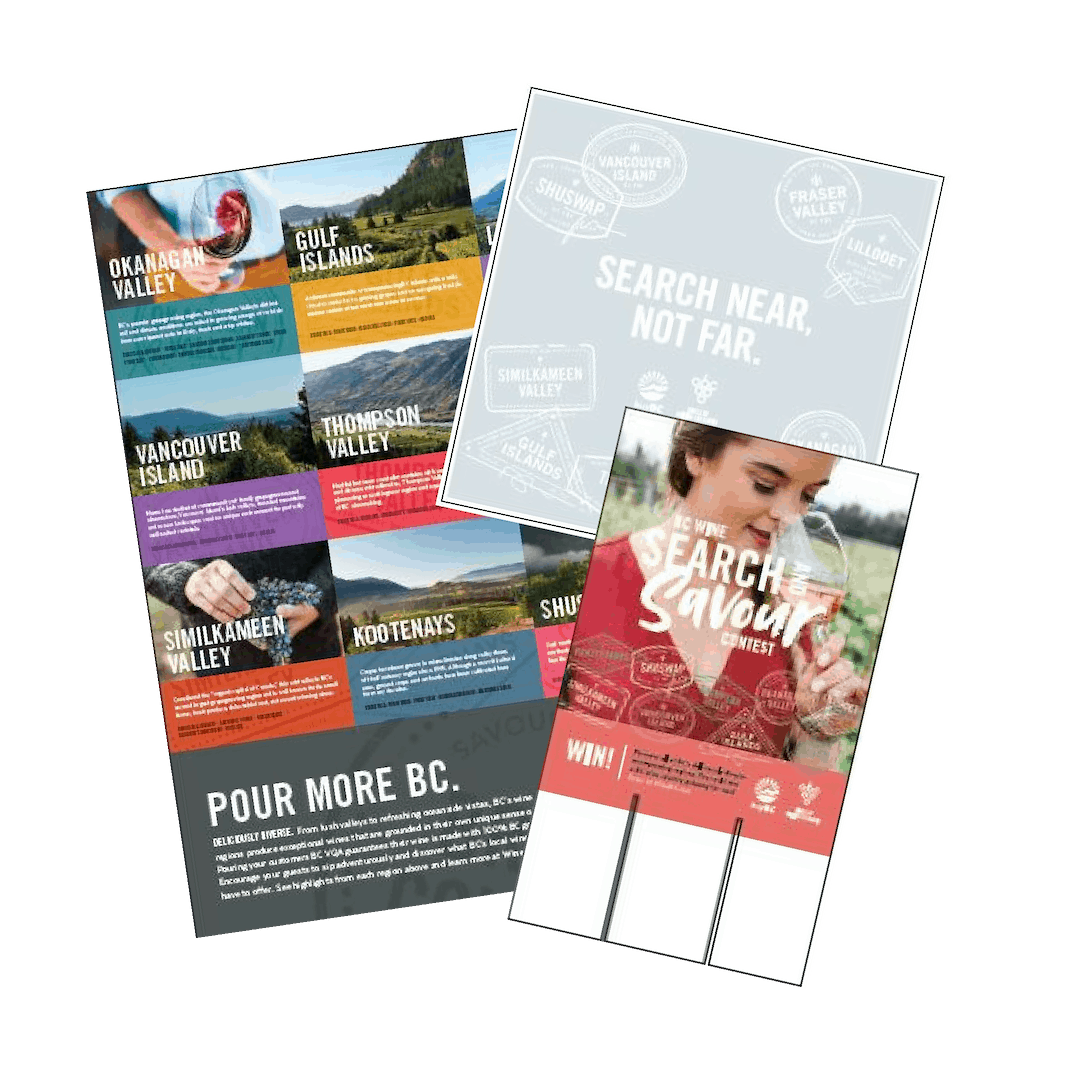 Media Contact:
Laura Kittmer
Communications Director
LKittmer@WineBC.com
M: 250 317 8688
– 30 –