MAKE A VOW TO DRINK BC THIS THANKSGIVING DAY – HERE'S HOW
Growing up in England, I never celebrated Thanksgiving; it's not a holiday for us Brits. I had only been in Canada for a few weeks on my first Thanksgiving and spent the day alone. I didn't know anyone, so I went shopping and bought an expandable dining table for my tiny Vancouver West End apartment, determined that the next year I would know enough people to invite to share this new-to-me holiday. And I did! Each year there were new things to be thankful about as the friends I invited turned into a beloved family. When I arrived as a new immigrant in 2012, I vowed to drink BC and keep exploring different tastes from different places across this beautiful region I'm proud to now call home. So, with love from my ever-expanding table to yours, here are my four simple BC wine-pairing tips and some of my favourites from across B.C. for the perfect Thanksgiving feast.
What works with tricky-to-pair appies?
I'd never seen beet-dyed devilled eggs before but now they're a must-have at our Thanksgivings (my friend Brad's are so damn good, things usually come close to that infamous scene in Cool Hand Luke). But like many pot-luck appies, eggs are notoriously tough to pair with wine so my recommendation before the main meal is bubbles. LOTS of them. You can't go wrong with crowd pleasers such as Fitz Brut from Fitzpatrick Family Vineyards or Steller's Jay Mountain Jay, but maybe try one of Vancouver Island's terrific Charme D'Iles (Chamat method –think Prosecco-style—bubbles made with 100% Vancouver Island grapes) to mix things up. Unsworth Vineyard's is especially delicious.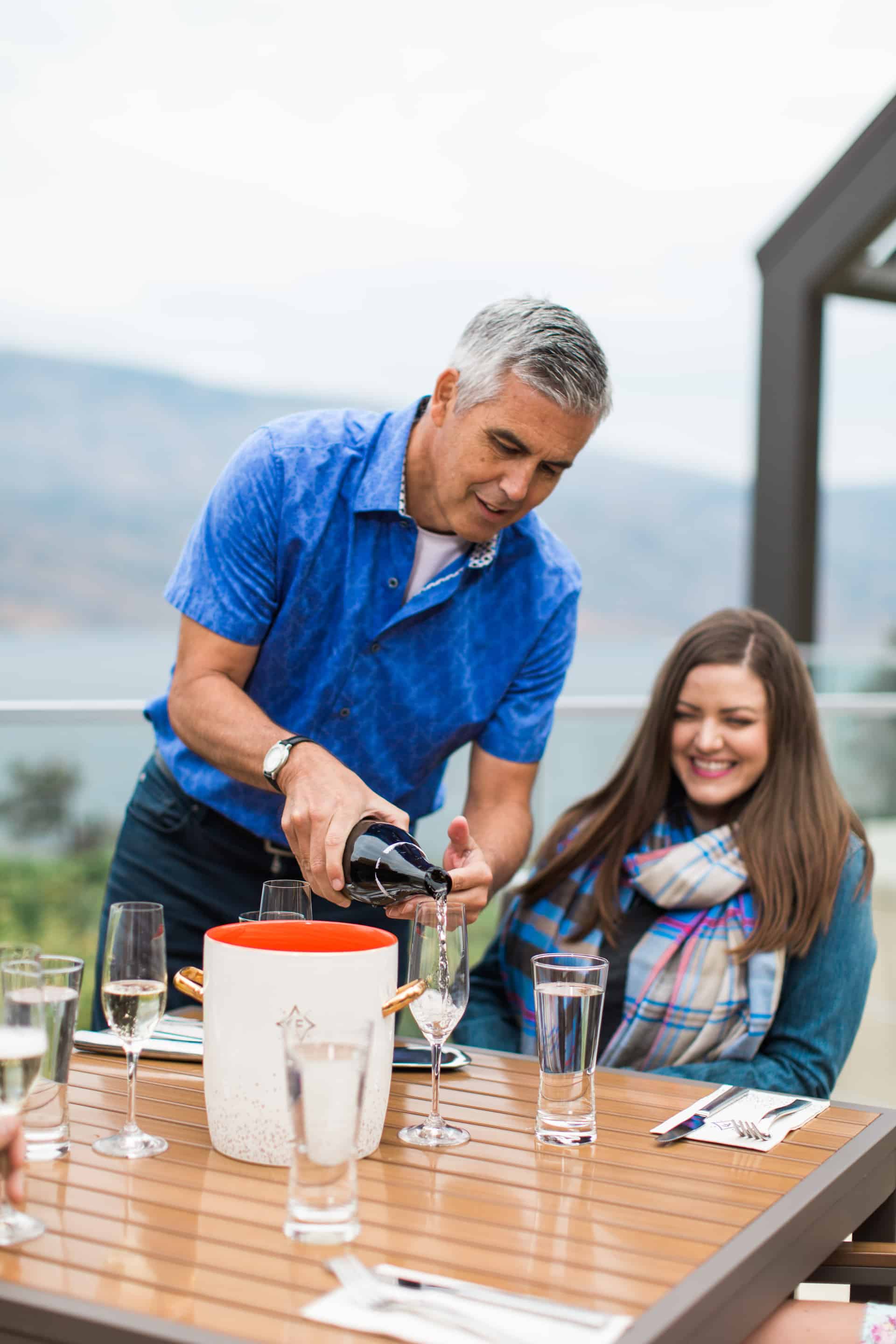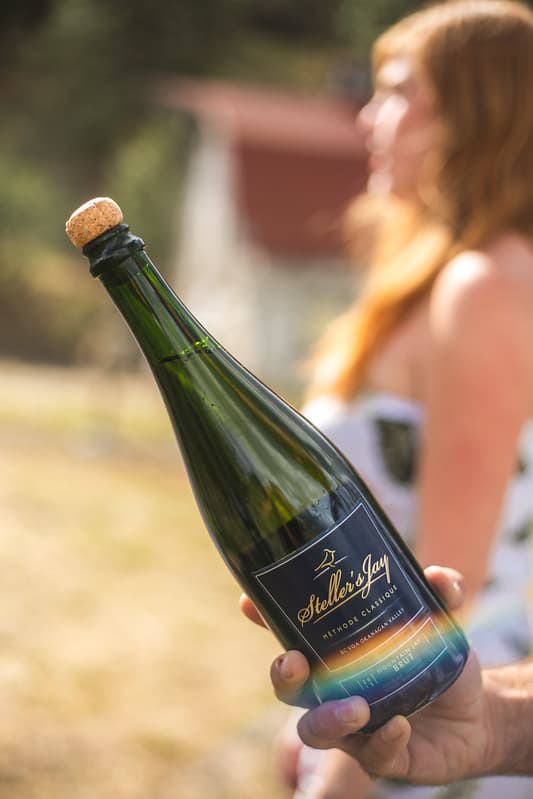 Make a Hero Move with a Magnum
If you're a guest rather than the cook, be the hero of the day and show up with a magnum for traditional turkey and the trimmings; it's a total baller move, and everyone will love it —and you. Turkey pairs perfectly with light reds such as Pinot Noir and Gamay. Turns out there are plenty of exceptional Okanagan Pinots to pick from in magnum form: Quails' Gate Stewart Family Reserve, Tightrope Winery, 50th Parallel Estate, Howling Bluff Estate Winery and Spearhead Winery. I'll be busting out one of my Meyer McLean Creek magnums this year—although I spotted that they have 3L Jeroboams and 5L Bordeaux Jeroboams too… temping!  Alas, I can't track down any Gamay magnums, so instead maybe show up with a couple from Deep Roots Winery, Desert Hills Estate Winery or Rust Winery in the Okanagan Valley or try the silky heaven of Orofino Vineyards or Robin Ridge Winery from the Similkameen Valley wine region.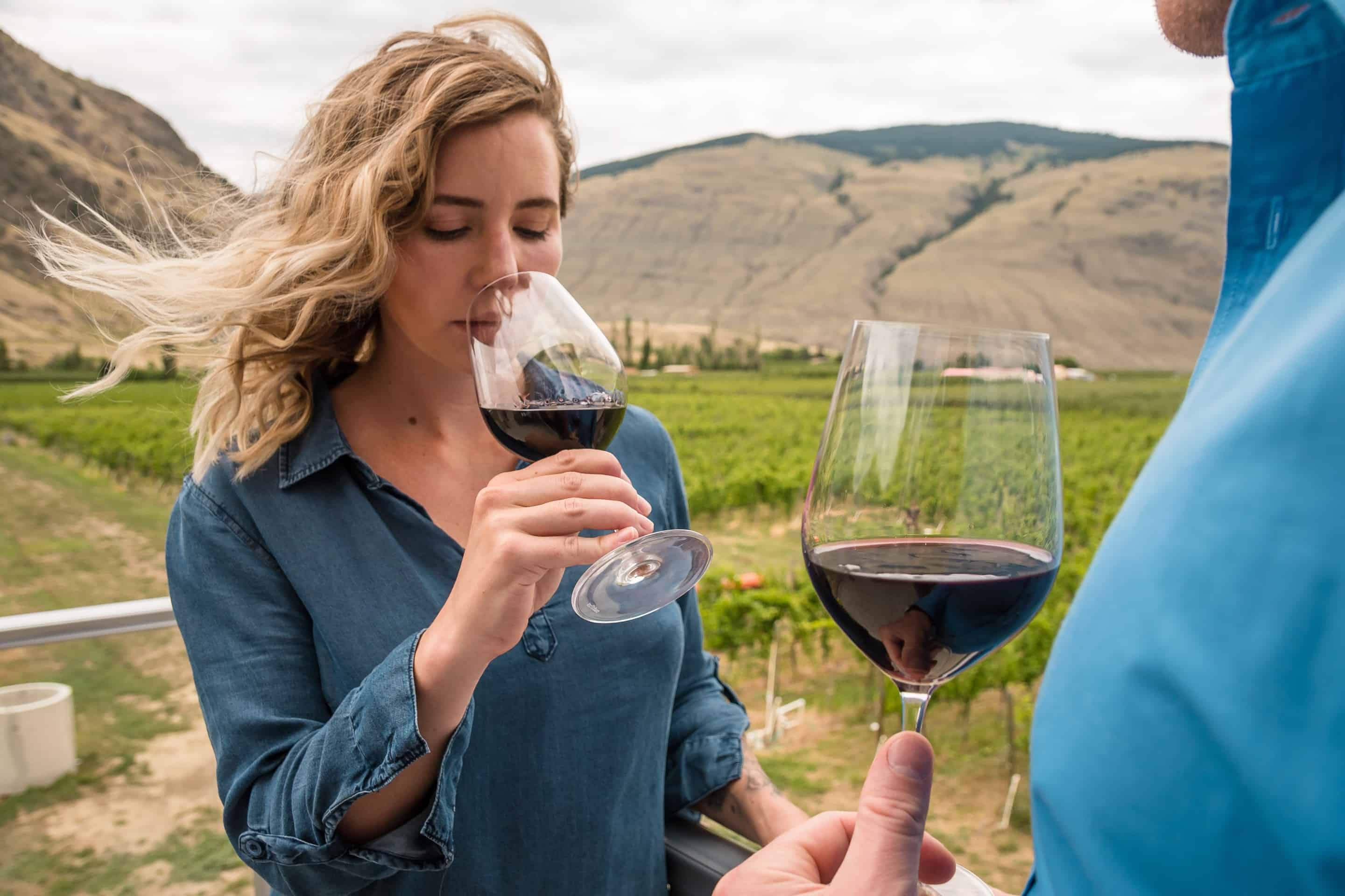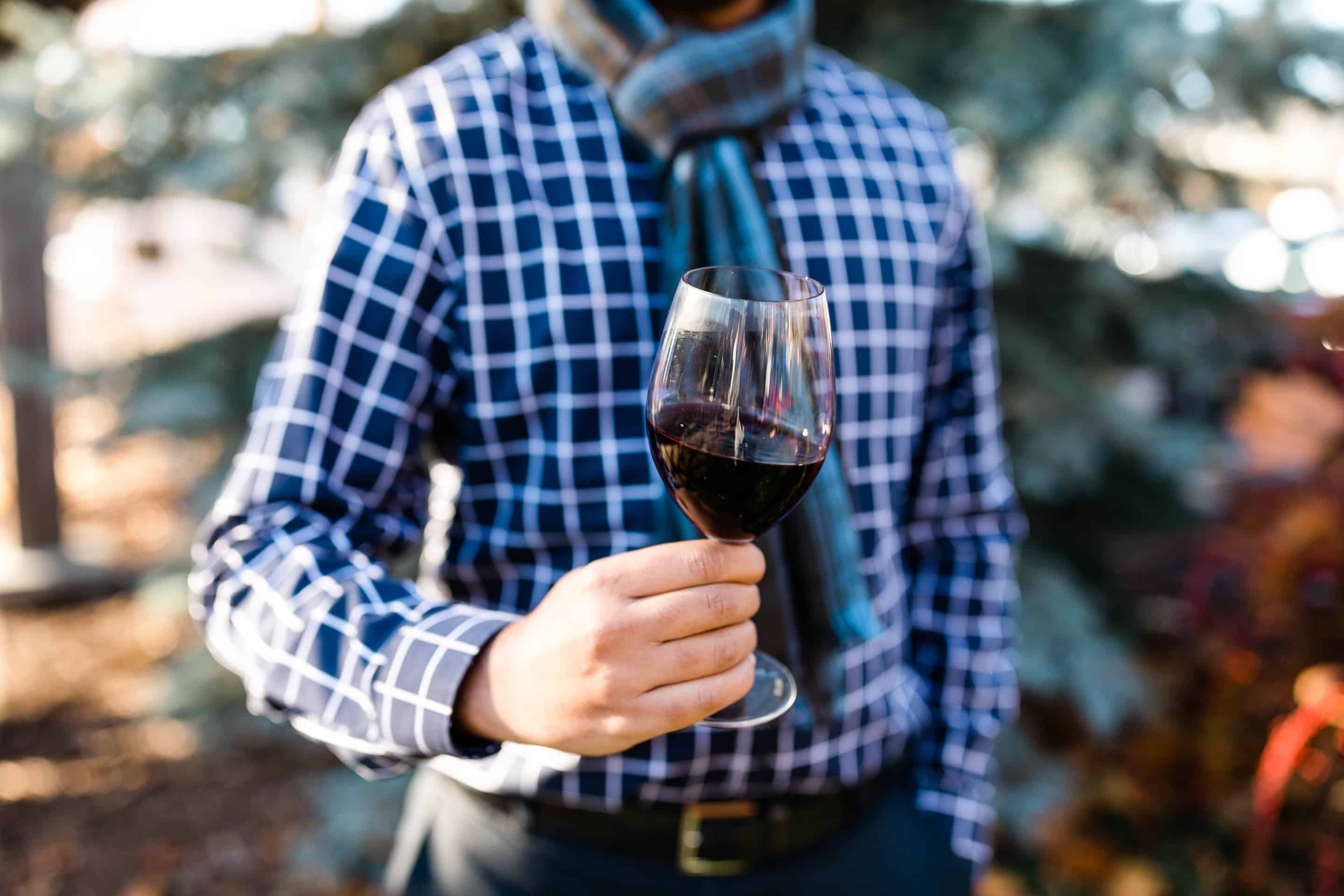 No Meat? No problem!
Yep, if you're eating with a big group, then at least one or more people is likely to be avoiding meat. It's ok! Plant-forward menus are becoming more of a trend, and you can make sure your wine is equally plant-based by having a vegan-friendly wine on hand. That's right, not all wines are vegan, traditionally fining agents used to clarify wines came from milk, egg, fish or animal proteins, but nowadays many winemakers use clay or charcoal-based agents instead. Take the guessing work out by pairing vegan fare such as mushrooms, bean-based dishes, or nut roasts with a vegan-friendly savoury red such as Harper's Trail Estate Winery Thadd Springs Vineyard Cabernet Franc from Kamloops, Thompson Valley wine region or try a more delicate Cab Franc from TH Wines in Summerland.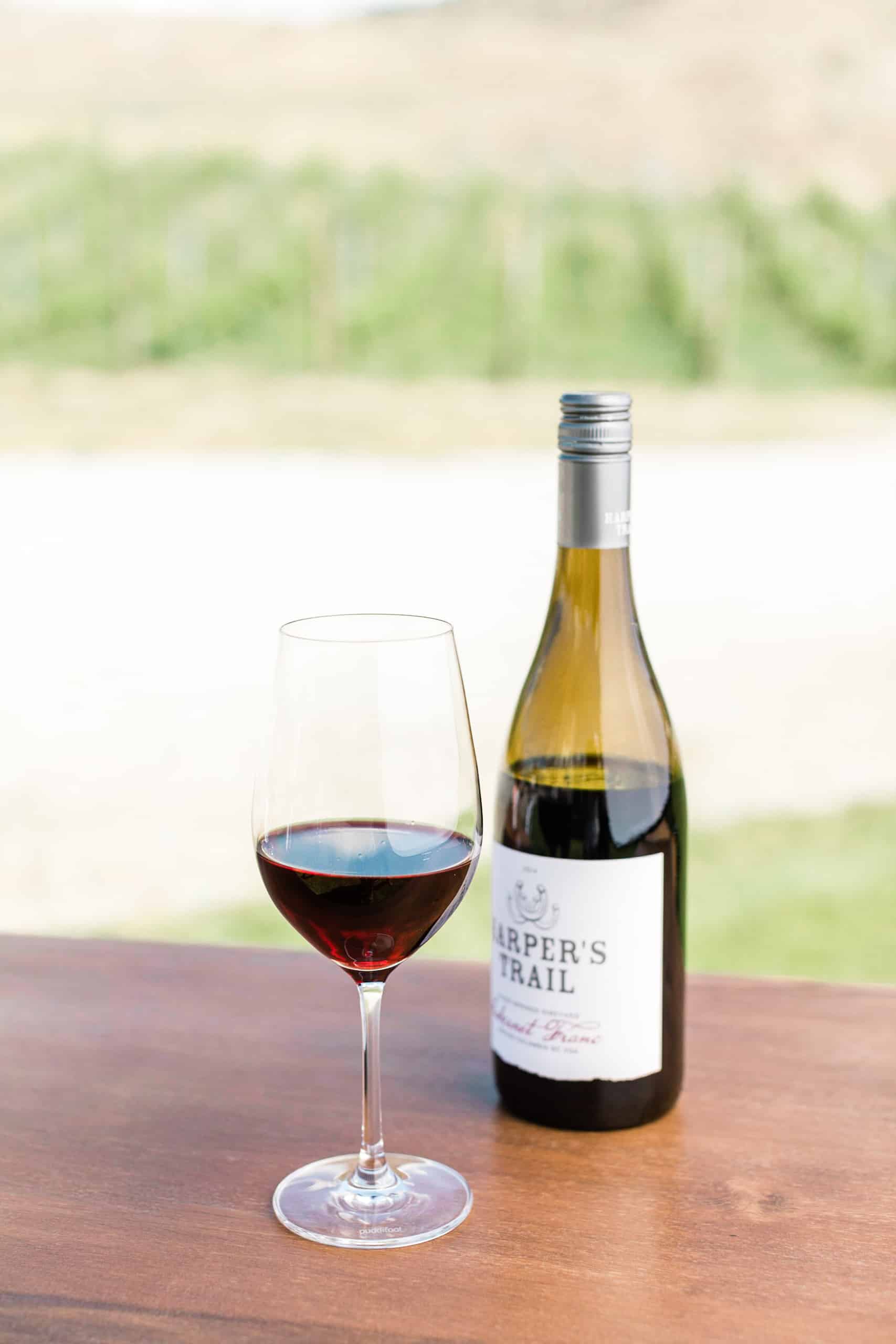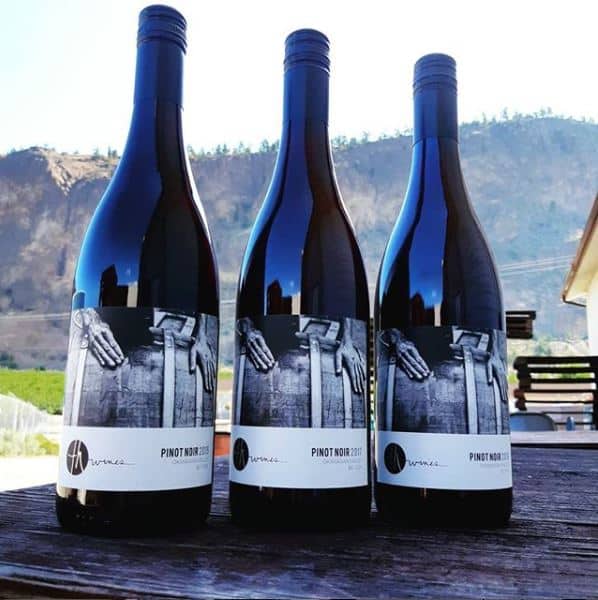 Say YES to dessert (wine).
I'm THAT person who always tries to bring out a couple of dessert wine options to pretty much any meal to try and win over the doubters, so Thanksgiving is a chance to really knock it out of the park with special glasses (I love vintage cocktail glasses for this course) and small pours of satin-smooth dessert wine deliciousness. For me, the end of Thanksgiving needs to include not just pumpkin pie, but also cheeses which have been resting under a cloche or clean cotton tea towel for several hours to ripen to aromatic perfection. Trust me when I say that port-style fortified wines are the way to go with both pairings. I adore Narrative's Fortified NV, a plummy gem with Christmas-y spices from Summerland or try the incomparable fortified walnut wine from the Fraser Valley's Vista D'Oro Winery; a treat eight years in the making that just loves salty blue cheeses.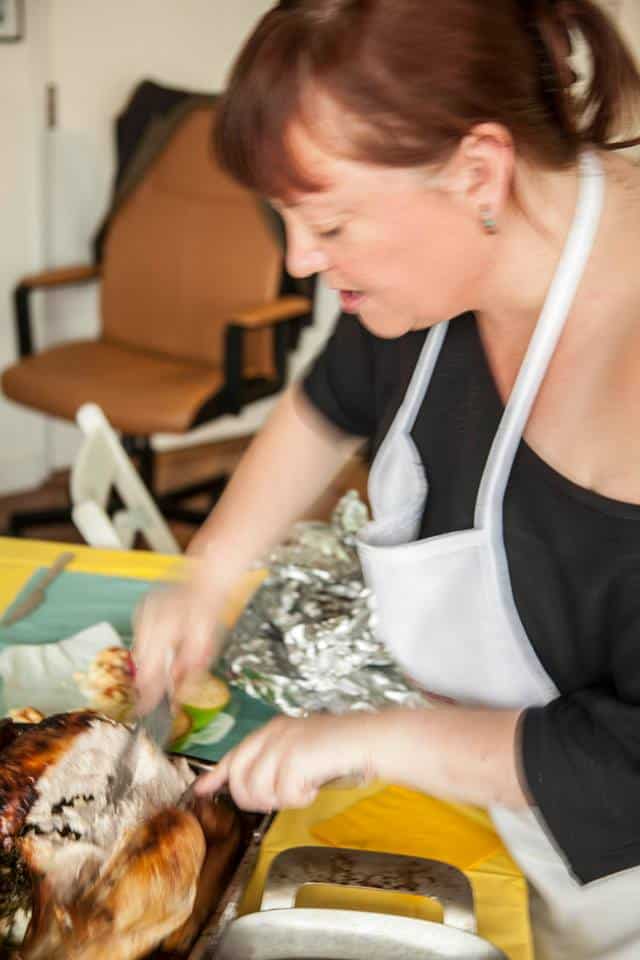 By Nikki Bayley –  a freelance writer for titles including The Guardian, Which?, and Canada's 100 Best. You can read Nikki's seasonal BC Wine 101 column in BC Living, and follow her on Instagram @NikkiBayley, where she posts way too many photos of her cute puppy, Teddy.
Enjoy this article? Read more BC wine notes from author Nikki Bayley.